PRESS RELEASE: 1 AUGUST 2012
In a recent closed-door meeting with SEPA President Wong Tack, Hap Seng Building Material Sdn Bhd Australian CEO Mr. Ron Delaney said categorically that the company fulfilled all legal requirement under the law to blast our Kukusan Forest Reserve/Trig Hill reserve to annihilation of the hill and has the potential to leave behind a toxic waste lake a legacy to Tawau. He said if SEPA is not happy, then we should go after the authorities and not Hap Seng.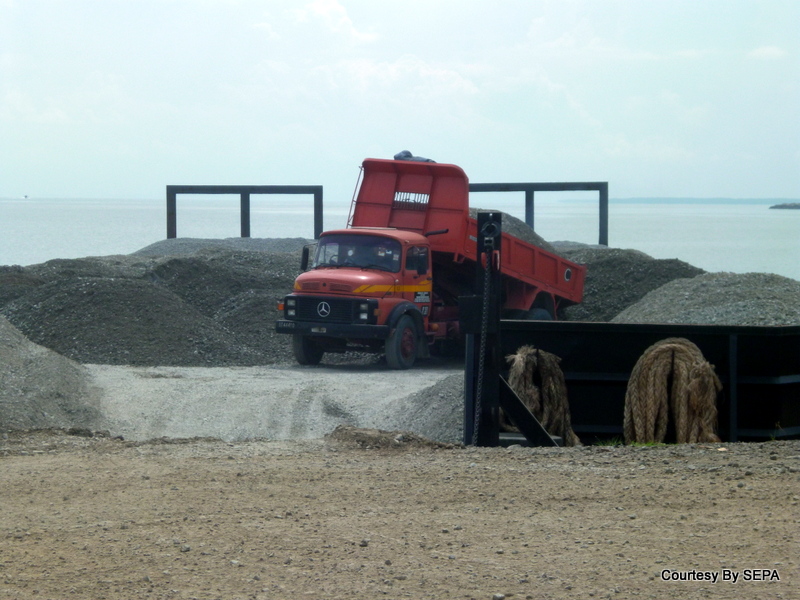 Delaney claimed that Hap Seng is not exporting the quality aggregate stones to Brunei, Indonesia and others.
SEPA believes that Hap Seng's claim that they are not exporting the aggregate stones to Brunei and Indonesia is "misleading" as it is common knowledge among the industry in Tawau who believe that they export most of that product through third party via Teck Quan jetty and Tanjung Batu Log Pond jetty.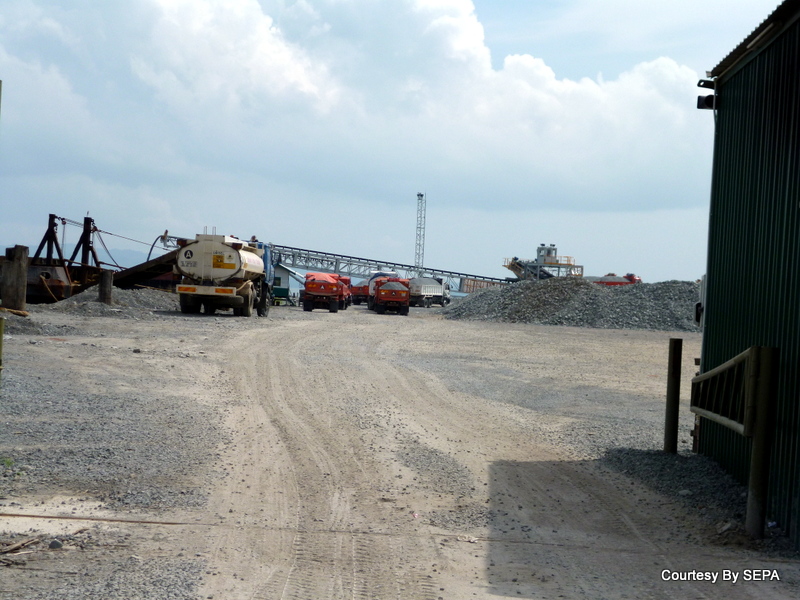 According to Hap Seng Consolidated Bhd web site, their quarries in East Malaysia and Peninsular Malaysia currently produce approximately 8.4 million metric tonnes of quality aggregate stone per year. Out of which at least a million ton of stones come from our dying Kukusan Forest/Trig Hill Reserve, based on our market information, the Kukusan Quarry has a production capacity of no less than 150,000 tons per month!
Hap Seng has embarked an aggressive plan using Australian mining technology to build a sophisticated conveyer system whereby it can convey millions of tons from it Kukusan Quarry to Tanjung Batu log pond, a distant of about 3 km. A section of the loading system has been completed and operation.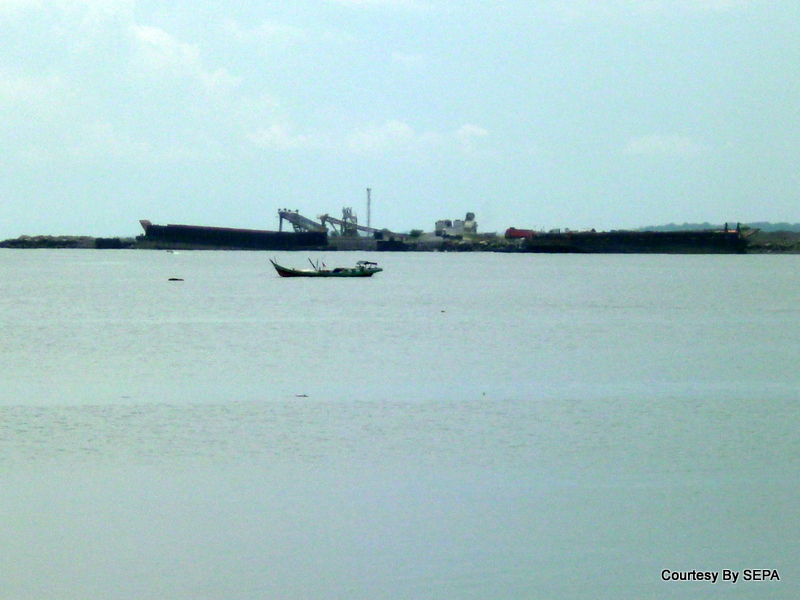 Hap Seng's intention to finish of Kukusan Forest/Trig reserve in a minimum time for profit at the expense of our children and social economic future of Sabah implicit in the "whole life Plan" deal struck with the Forestry Department. Imagine what material would our future generation use to build on?
SEPA is wondering why the authority refuse to act against Hap Seng, knowing that their action is detrimental to the interest of the people of Sabah and it future generation.
Could Section 15 of the Forest Enactment 1968 is so powerful that it veto the followings:
1. The gazette Forest Reserve Act
2. The Sabah land Ordinance Cap 68, section 26(1&2) and section 160 under Trig Reserve
3. The Environment Quality Act 1974, under section on EIA project concept, the project proponent must make sure that the concept of the proposed project does not contradict any development plans, policies or any decision of the Government of Malaysia prior to the EIA Study.
Does Forest Reserve and policies not under the National Physical Plan, local Plan or Regional Plan for the protection of our natural reserve and resources? If they do, then the EIA conducted in Kukusan Reserve/ Trig Hill Reserve is faulty.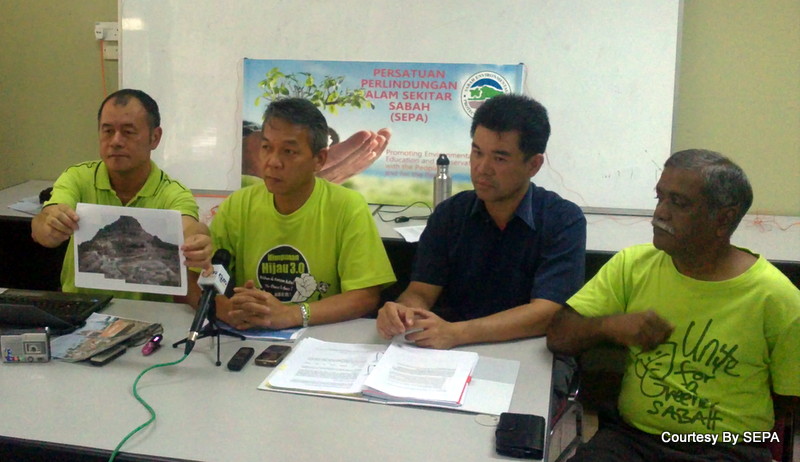 "SEPA wants to know why our elected government can down grade a CLASS 1 protected Forest to CLASS 2 Commercial Forest and then allow a foreign Corporation to enter into agreement to remove an iconic landscape and natural heritage completely and potentially leaves behind a massive toxic lake and this is all done with the approval of the current state cabinet in 2011" Wong Tact said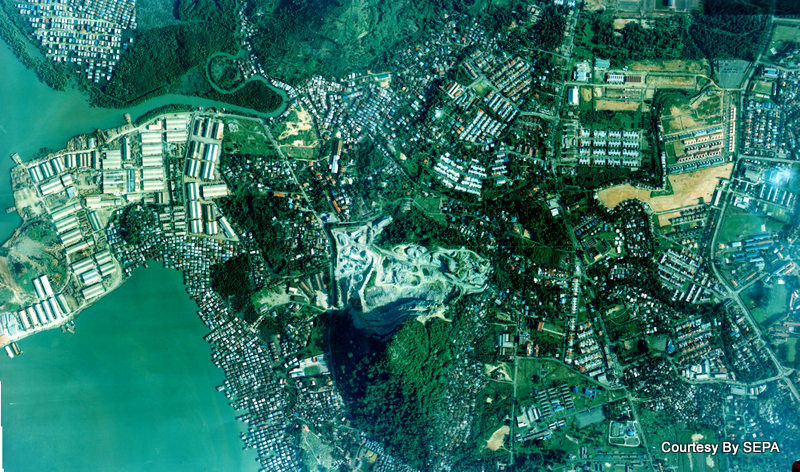 Gary Yap
MEMBER OF SEPA (TAWAU)
***
Related Link: Sepa again insists Kukusan blasting detrimental
***