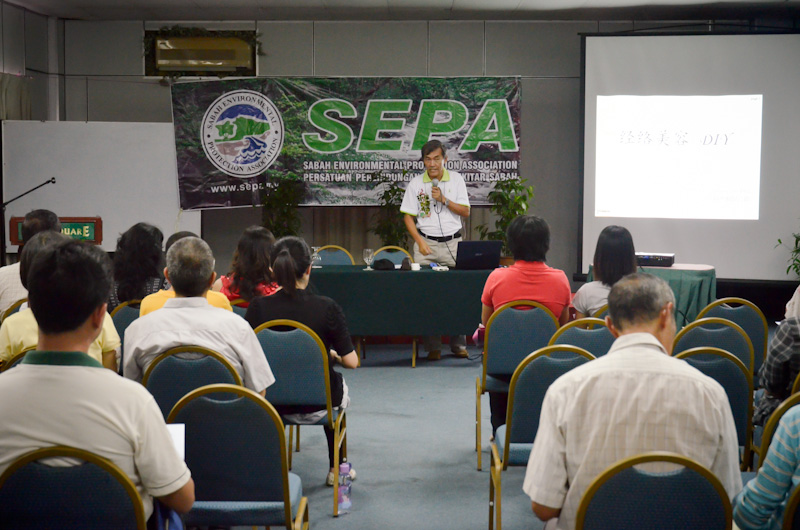 Participant are listening to Mr Cheang opening introduction.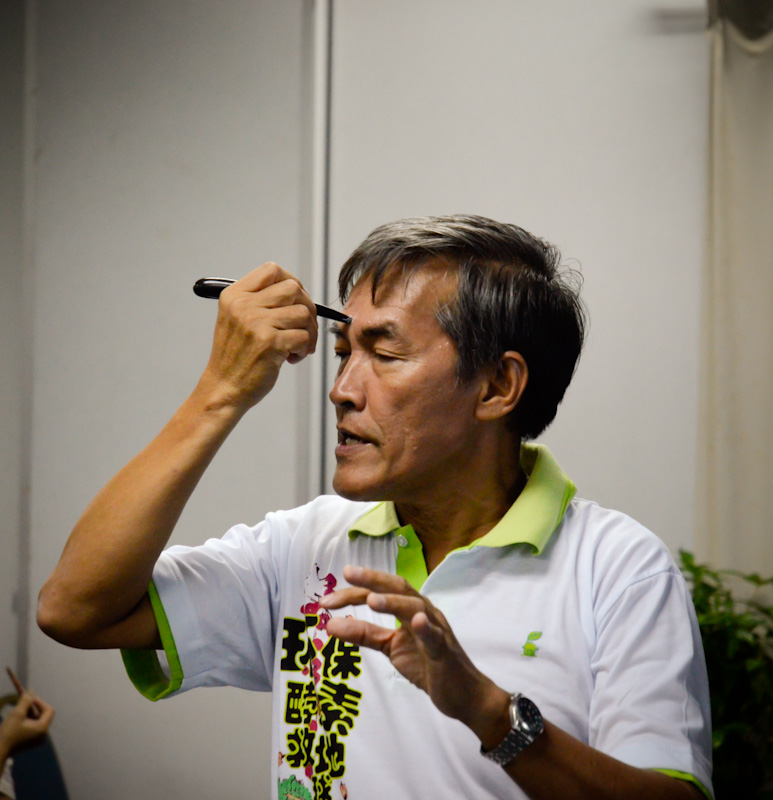 Showing the exact position of where the line in connection to our body health.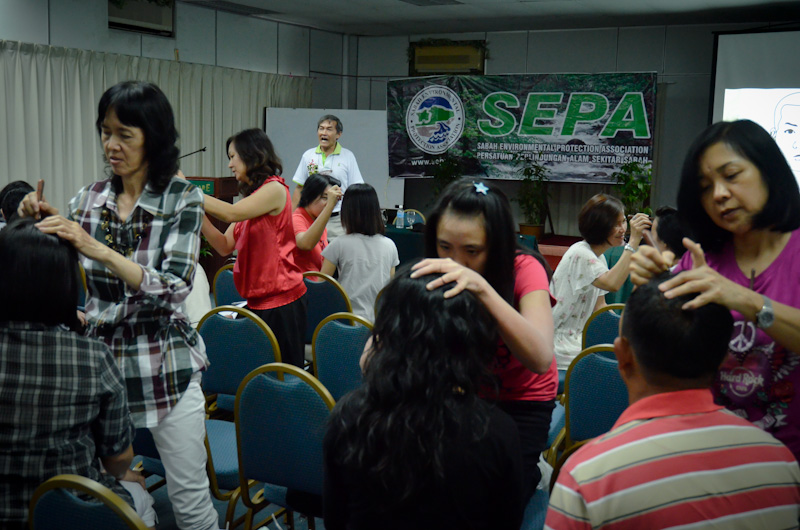 Participant follow and do a practical training with guidance by Mr Cheang
Mr Cheang explains the roles of the environmentalist.
For more photos, please click link below
Facial Massage Therapy and Environment Pollution and Health Talk
25 April 2012
SEPA will be hosting a seminar talk on 29th April 2012 at Likas Condotel 3rd Floor Gaya Room. The first seminar is the Facial Massage Therapy where the speaker Cheang See Kwoi will be talking in Chinese and English from 2.00 – 4.00 pm.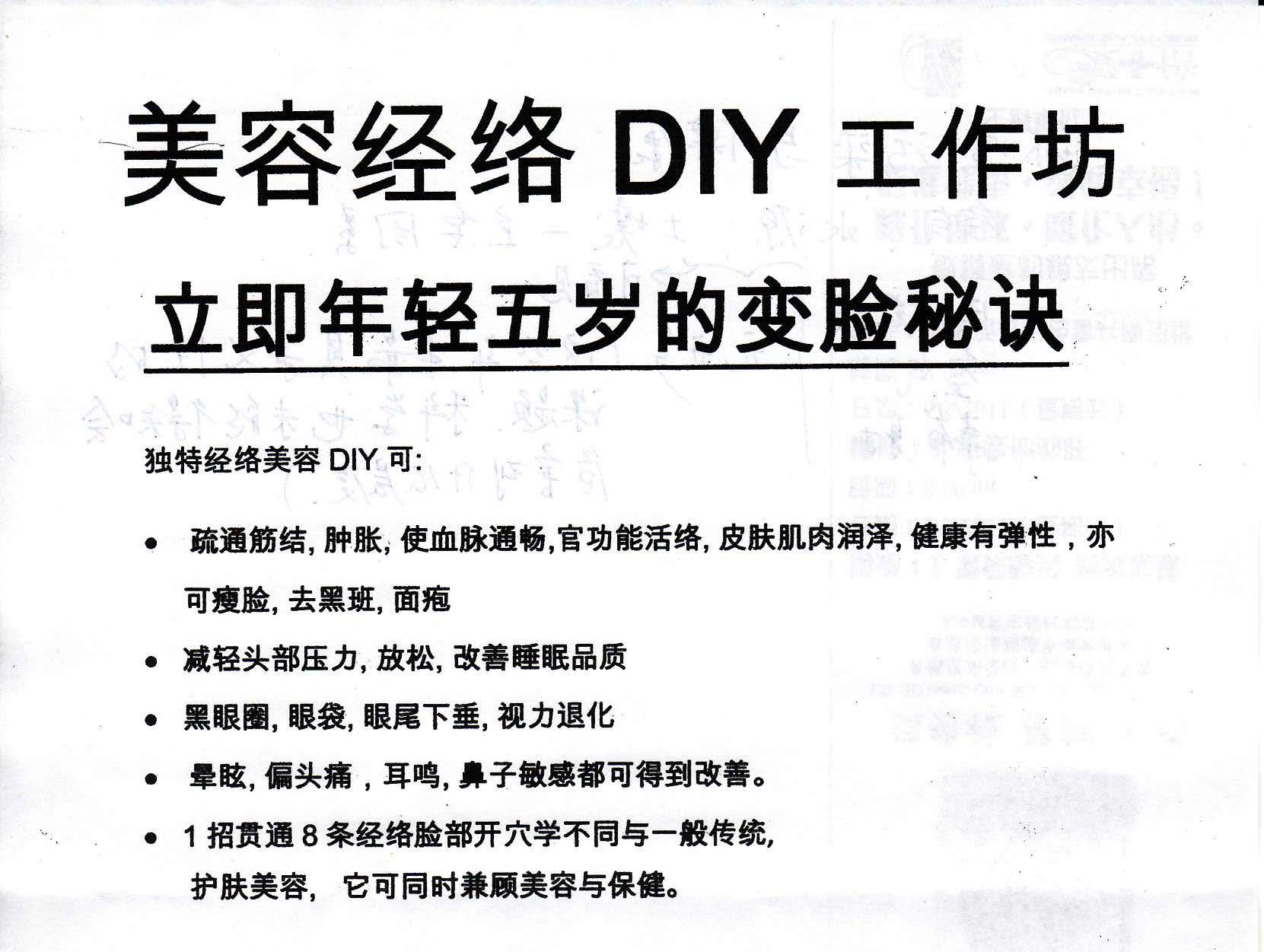 The second session is the Environment Pollution and Health and also by Cheang See Kwoi in which he will present in English language about the air, land and water pollution and its relation on our health from 8.00 to 10.00 pm.
Cheang See Kwoi was a former air traffic controller, trainer instructor and facilitator with the Royal Malaysia Air force and United Nation peace keeping mission from 1973 to 1993.
In May 2001, Cheang was suffering from the last stage of liver cancer. All the years of hard work and stress had taken its toll on him which he was sleeping about five hours a day and smoked profusely.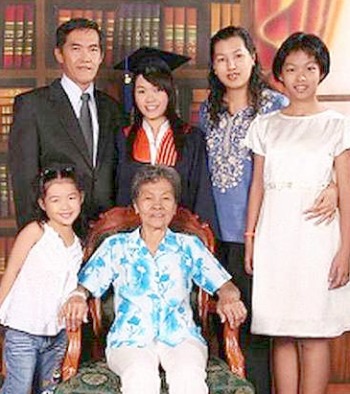 Cheang See Kwoi, 55, Pensioner (far left)
Because they were unable to do anything else, the doctors did what they normally do when a patient reaches terminal stage, they send him home.
With the help of several alternative therapies he regained strength. Simple movement was not a problem anymore. His fever dissipated, and soon enough, so did the pain.
Today he is working in the Art of Living Stress Management Programme as a facilitator, counsellor for Alternative Health Care and physiological therapist for Healing Breath since 2002.
Please call SEPA member Mr Khor at 0178502222 for more details about this seminar.
***