PRESS RELEASE: 1 November 2012
Sabah Environment Protection Association (SEPA) has called on the State Authorities and Hap Seng Building Material Sdn Bhd (HSBMSB) to stop blasting our Kukusan Forest / Trig Hill Reserved for the past 6 months or more through press release, police reports and direct engagement but failed to stop the on-going destruction of our iconic Kukusan Forest / Trig Hill Reserved. Not to say our valuable resource (quality stone) being exported by foreign own listed company at an alarming rate.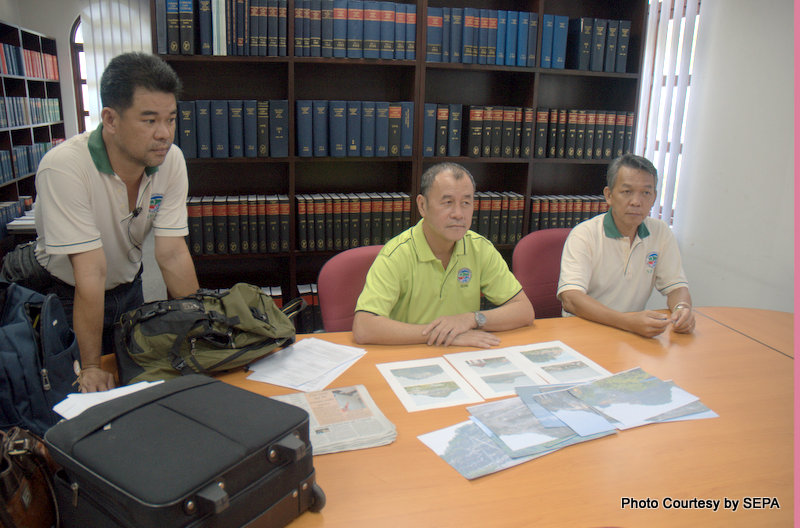 Hap Seng Building Material Sdn Bhd declared the company had fulfilled all legal requirement under the state laws and were issued with various licences and authorization letters to blast our protected hill and pit mining our stones on the protected areas leaving a potential toxic lake in the future.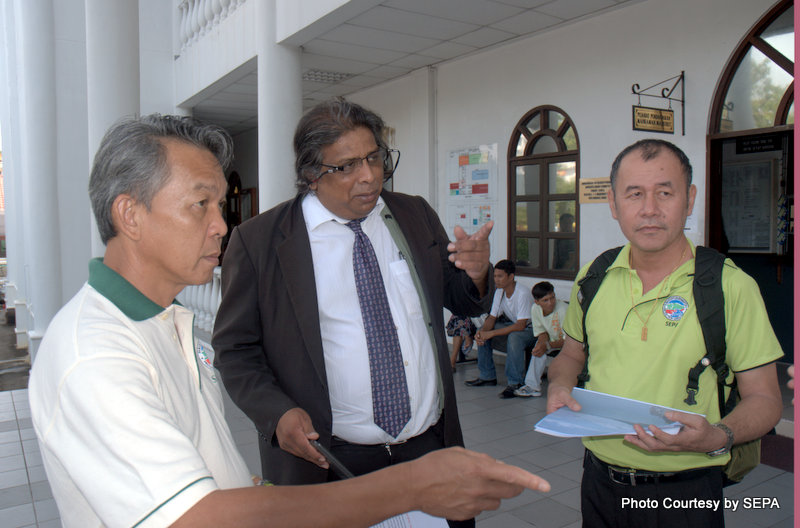 In our engagement with them (HSBMSB) they advise us to take our case to state authorities if we thought they had done anything inappropriate as they have deem compliance with the law with licences and authorization letters, issues by various state department.
Therefore, SEPA has taken HSBMSB advice and now in court to file our case for judicial review. Coming to court for judicial review will be our prime action to protect our environment, forest and resources from being destroy and depleted.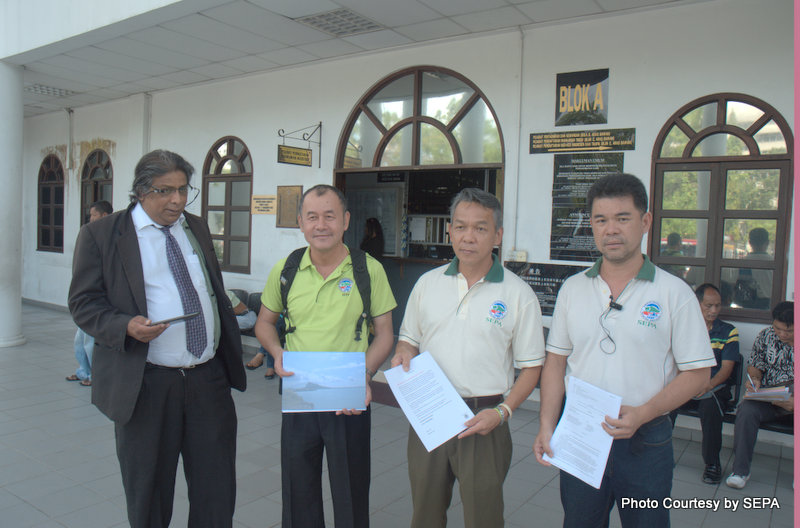 Wong Tack
President of SEPA
***
Please view the Attachment for the content of the affidavit –
0001a-Affidavit
wong tack-application
This Affidavit is affirmed on the 1st day of November, 2012 and filed on the 1st day of November 2012 by Messrs Marcel Jude Joseph (2000) & Co, whose address for service is at Level 2, Lot 2B-29, 31, 33, Central Shopping Plaza, Jalan Banjaran, Kepayan Ridge, 88200 Kota Kinabalu, Sabah.
***
Related News;
SEPA seeks RM100b damages over quarry operations
***