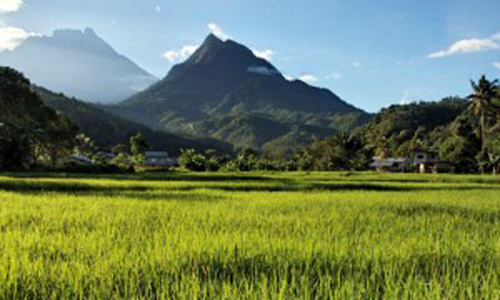 The Sabah Environmental Protection Association (SEPA) wants the authorities to make a decision to call off the construction of the Tambatuon and Kaiduan dams before August 31.
Speaking to the media at SEPA's new office in Taman Khidmat in Kolombong here yesterday, its president, Wong Tack, said both projects should be scrapped immediately as they affect villagers in both areas.
"Carrying on with the projects would only cause anxiety to the people, so we hope the authority concerned would make a decision before August 31 to call off the projects so that the people can carry on with their daily life."
Wong said SEPA had visited both villagers and after talking to the people, "we believe they strongly reject the dam projects".
"When we were there, the people came up to us telling that they do not know what the future holds for them if the projects proceed as they would affect their agriculture and their lives," he said.
According to Wong, the Tambatuon dam project was initially for supplying water to padi farmers to upgrade their padi production in Kota Belud.
"We know that the Federal Government has allocated RM1 billion to build this infrastructure but how much of water shortage is there in that area we do not know.
"What we want to see is a study of the region, the whole landscape of the area, the river systems and how much water is coming in … and how much of water shortage we actually face.
"If the natural system at this moment can only support 10,000 acres then let us plant 10,000 acres of padi and improve the method of planting, management, infrastructure and so on and not by building a large dam that could support 20,000 acres but only enable 10,000 acres," he said.
Wong added that building a dam could damage the natural river systems whereby the downstream river beds could dry up during dry season, killing all life system in the river while upstream could accumulate waste.
"The sustainable way is to protect the natural system. We have many river systems running, so let's do a proper study to preserve and protect our natural system and environment," he said.